Japans ambassadør til Norge, Hisao Yamaguchi, og tredjesekretær ved Japans ambassade Toshifumi Ishida kom for å se Tadashi Kawamatas Tree Huts i Tordenskjoldparken torsdag 13. september. Generator har fått økonomisk støtte til dette prosjektet fra The Japan Foundation og er takknemlig for bistand fra ambassaden i denne sammenheng.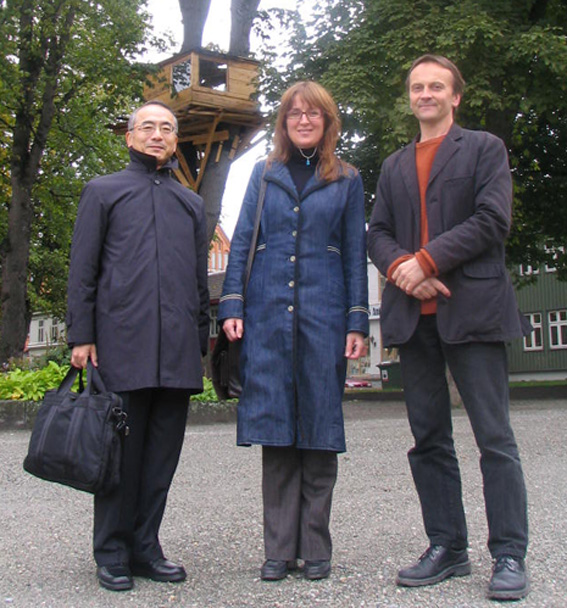 Ambassadør Yamaguchi, Ulrika Wallin Johansen fra Trondheim kommune, og Per Formo, prosjektleder for Generator.
No Comments
No comments yet.
RSS feed for comments on this post.
Sorry, the comment form is closed at this time.